First warm days have come. First people spend their time at Pirogov square. The square was reconstructed last year. Let's have a look!


The square is now covered with granite stones. Limestone elements are upgraded aswell.


Dr Pirogov is standing straight now. The city has spent 13 800 euros to straighten him.


New fancy benches and trash bins:


New lighting:


The main problem of the square always has been leading out the streams of water during the rain. There is the Toome hill nearby, so water was streaming down from there during the rain. A new ditch was built to prevent that.


The ditch ends with a drainage spill.


But for unknown reason not the whole square is defended with the ditch. About 30 meters is not covered with it.


As you can see, there is a small ditch on the walking path. But it doesn't lead the water to the sewerage. Its one part ends at the walking path. So it is unclear what was the reason to create it at all.


Another part ends at the stairs.


All the other stairs are made of stone, but this one is made of concrete. And this stairway will start breaking down quickly because the water will go there.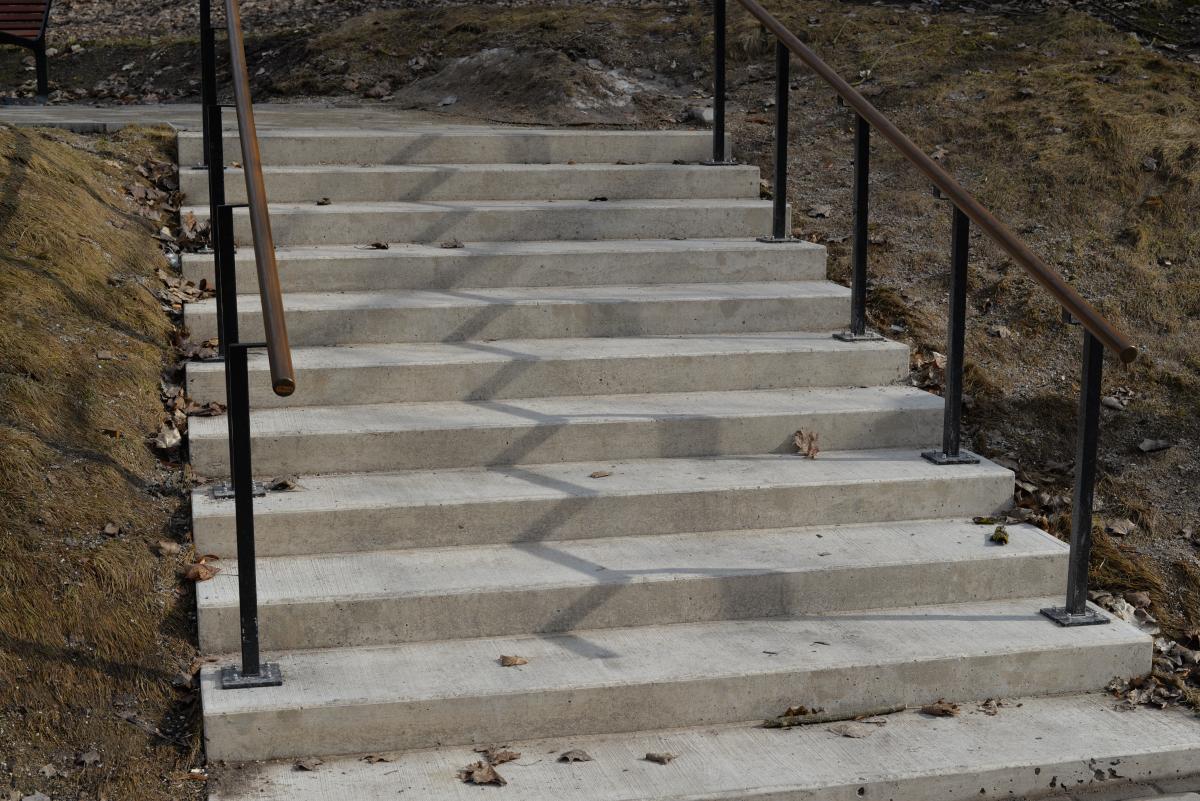 The pathway is sometimes even lower than the grass.


It means, that here and on the mentioned stairs there will be mud and water during the rains and slippy at winter.

There are several problematic places.


It's a very simple rule - if you want a path to be clean and dry, it must be higher than the ground. If it is not possible (for example, there is a slope nearby), than you need to build a ditch. It is unclear why such a simple rule is so often broken.


Quality of the work is different. Sometimes it is OK, sometimes not.


There is a special problem with arches.


Some ditches still end with sewerage.


The path with a strange shape. Why?


Generally the square has become better. But there are some questions. For example, why the whole square couldn't be defended with the ditch. It wouldn't take much.

Participate in the discussion at
our facebook page
, do you like reconstructed Pirogov square? Were you drinking beer or cider there already? By the way this is the only place in Estonia where it is allowed.
Join
our newsletter
and follow us
in facebook
– you will get all the articles as they appear. And we do not spam. New exciting articles are coming soon, stay tooned!